Dahe Bao reporter Sun xuanzhe, Wang Xinchang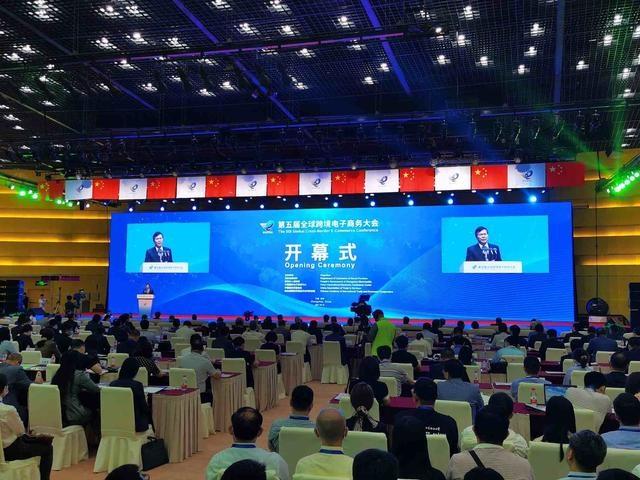 the 5th global cross-border e-commerce conference, the first major economic and trade event held in our province this year, opened in Zhengzhou at 9 a.m. today (May 10). At the opening ceremony, the reporter learned that the implementation plan of cross-border e-commerce pilot sites for imported drugs and medical devices in Henan has been officially approved. People will more easily buy good drugs from abroad.
people often have two impressions about foreign drugs: they are expensive and difficult to buy. How do people buy foreign drugs? Xu Ping, head of Zhongmen health, interpreted the cross-border import medicine model. Xu Ping said that the whole cross-border medicine pilot implementation plan will follow the" three platforms and one center " To carry out the operation work in the mode of drug trading network, special supervision regional platform, local drug pilot external comprehensive service platform and prescription review and circulation center. During the pilot operation, four admittances are used for stricter supervision than traditional commodities, including platform admittance, enterprise admittance, product admittance and whole process traceability. At present, the trading platform can place orders online. After the approval of the State Council is issued, the General Administration of Customs will open up an exclusive channel for the pilot. In a word, according to this model, pharmacies, patients, physical hospitals + Internet hospitals, as the demand side, can place orders and purchase through "three platforms and one center"
in view of the advantages of this model, long Yongtu, CO chairman of the Global CEO development conference, chairman of China and globalization think tank and chairman of the global cross-border e-commerce conference, believes that this model has solved the problems of national supervision, solved the difficulties of people buying imported drugs and solved the problems of imported drugs in the circulation system and mechanism for many years, It is conducive to eliminate unreasonable price increases in all links and effectively reduce the drug burden of the people
Yang Zhaowen, Secretary General of China medical emergency security system alliance, said that as the first pilot of cross-border e-commerce import of drugs and medical devices in China, Zhengzhou's successful experience will not only help to promote the formation of characteristic industries of pharmaceutical trading, but also create conditions and channels for contributing Chinese wisdom to the international community, It provides a way to accumulate advanced experience and practices in emergency response to public health emergencies
source: Dahe client editor: Xu Chunxiao
statement: This article is reproduced for the purpose of transmitting more information. If there is any source marking error or violation of your legitimate rights and interests, please contact us with the ownership certificate, and we will correct and delete it in time. Thank you. e-mail address: newmedia@xxcb.cn